All the news about your Favorite brand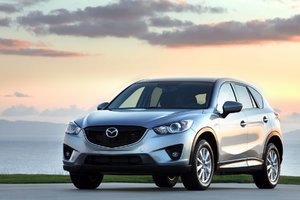 2014-04-14
2014 Mazda CX-5 – A little bit of everything and a lot of fun
The Mazda CX-5 in a way changed the way consumers think about compact sport utility vehicles when it was introduced in 2012 as a 2013 model. The compact SUV segment is full of competent offerings that provide consumers with safe, spacious vehicles that tend to meet the needs of most buyers. That being said, compact SUVs have also lacked a certain fun-factor that, good news, is standard on the Mazda CX-5.
But more than just a compact SUV that is fun to drive, the 2014 Mazda CX-5 also offers plenty of interior space, impressive fuel-efficiency thanks to its unique SkyActiv technology, and a range of powerful engines that provide impressive accelerations and plenty of passing power on the highway. And, let us not forget that Mazda's compact SUV has been considered one of the most elegant vehicle's in its class since it launched two years ago.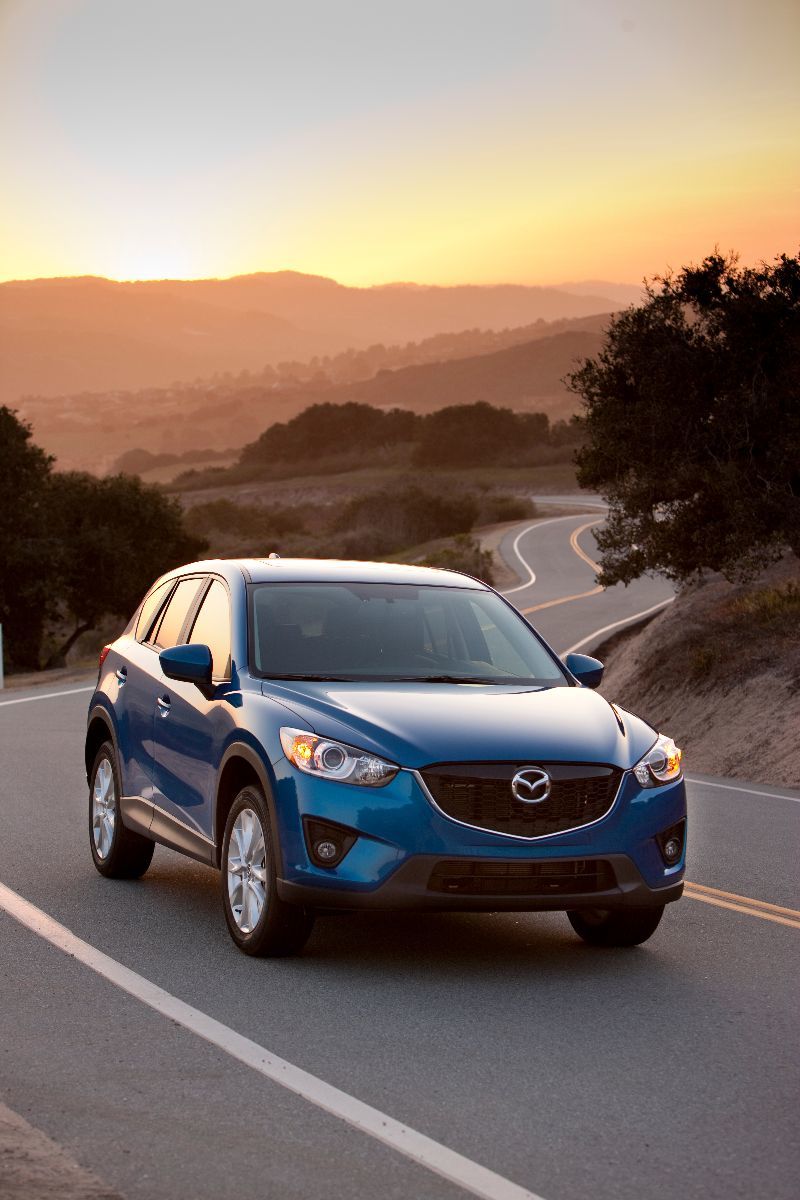 Of course, a vehicle's styling is debatable and everyone will have an opinion. On the other hand, the core of the Mazda CX-5, its SkyActiv technology, is undoubtedly its greatest asset as it provides incomparable fuel-efficiency for a vehicle in this class while not taking anything away from the SUV's performance. To achieve such a feat, Mazda engineers focused on reducing weight and friction within the mechanical components. In other words, Mazda made sure everything worked more efficiently which in turn improves both performance and fuel economy.
SkyActiv technology does not rely on complex hybrid or electric motors, yet fuel consumption is comparable to vehicles powered by those types of engines. That fact can be explained in part by the remarkably high compression ratio offered by SkyActiv powerplants that is comparable to what one would find in a high-performance sports car. A higher compression ratio helps the Mazda CX-5 extract more power out of each drop of fuel. In other words, you get more for less. However, a high compression ratio can cause engine knock. To avoid such a situation, Mazda improved the CX-5's exhaust system in order to improve airflow.
The 2014 Mazda CX-5 is offered with a choice of either a 6-speed standard gearbox or a 6-speed automatic transmission. In either case, the Japanese automaker reduced the weight and size of the transmission while improving its performance. The standard transmission is lighter and more compact while the automatic mimics the best features of both a CVT gearbox and a dual-clutch transmission.
Finally, the CX-5's underpinnings are built using high-resistance materials that also happen to be lighter. Safety is therefore preserved but weight is reduced which, again, improves fuel economy and overall performance.
The Mazda CX-5 is powered from the get-go by a 2.0L four-cylinder engine that delivers 155 horsepower and 150 pound-feet of torque. It can be matted to either the standard or automatic transmission while front-wheel-drive is standard. All-wheel-drive is optional.
Although the 2.0L engine provides enough power to rival most other compact SUV's in the CX-5's class, buyers looking for a little more Zoom-Zoom will opt for the 2.5L four-cylinder engine offered on the Mazda CX-5 GS and GT. Delivering 184 horsepower and 185 pound-feet of torque, the engine is livelier and certainly a cut above other SUVs in its class. Better yet, its average fuel economy is rated at 6.6 liters per 100 kilometers on the highway with AWD.
On the road, the 2014 Mazda CX-5 offers a perfect blend of comfort and handling. It can handle a winding road without effort yet absorb most bumps and potholes when cruising down the highway. Inside, the 2014 CX-5 offers plenty of storage spaces while the dashboard and center console are beyond criticism. Interior space is plentiful for a family of 5 with young children while cargo capacity is a rather accommodating 966 liters.
The Mazda CX-5 sets itself apart by offering surprising fuel-economy and a fun ride that you cannot find on any other vehicle in this segment. Come drive the 2014 Mazda CX-5 today , you will not be disappointed!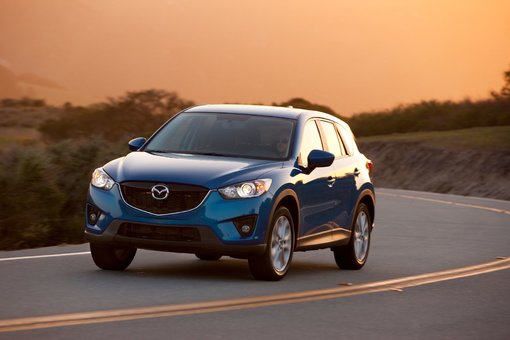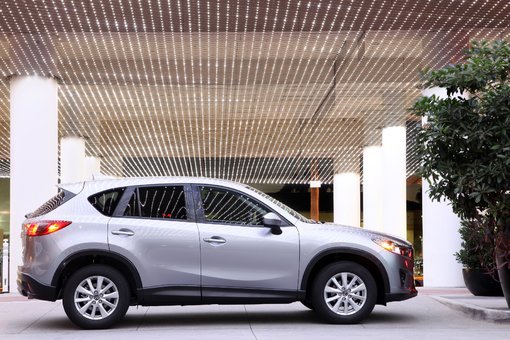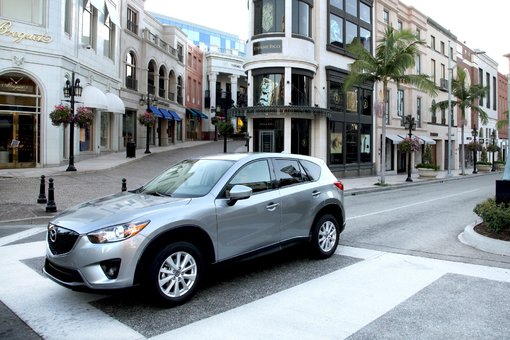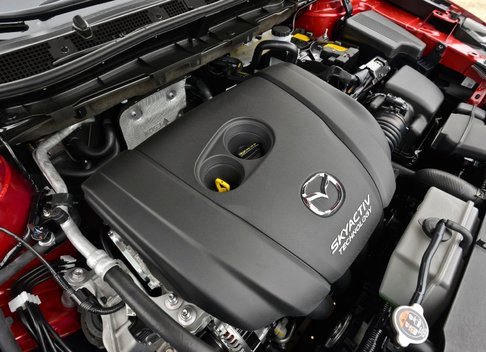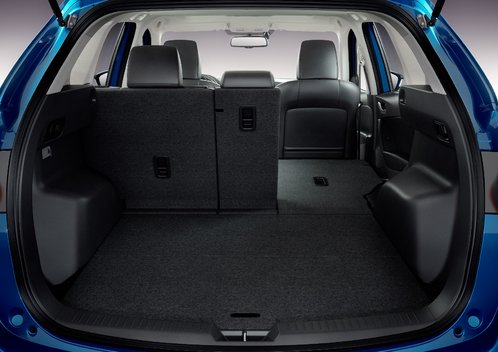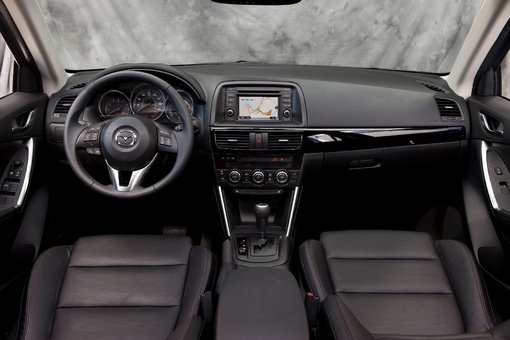 Pre-Owned in Calgary
Other Links
PARTS & SERVICE
ONLINE TOOLS