All the news about your Favorite brand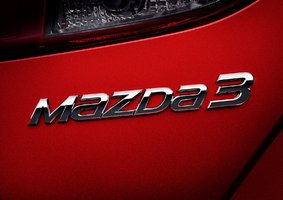 2014-06-15
Car and Driver prefers the Mazda3
When it comes to comparison tests, the automotive journalists at Car&Driver certainly know what they are doing. More often than not, they manage to bring together almost every car in a particular segment and have them face off in identical conditions to see which one comes out on top.
In one particular comparison test published at the beginning of June, Car&Driver named the Mazda 3 the best car against the Honda Civic, Kia Forte, Volkswagen Jetta and Toyota Corolla. In other words, Car&Driver preferred the Mazda 3 to some of the segments best known and most popular cars.
Car&Driver gave the Mazda 3 some very high grades in regards to its interior. The American magazine particularly praised the ergonomics of the dashboard and center console while also giving the car a 9 out of 10 for both interior styling and features. The Mazda 3 scored an 8 out of 10 in the fit and finish category with the magazine noting that Mazda's new compact made use of quality materials that were well put together.
The Mazda 3 was also praised for its dynamic exterior styling while driver comfort was also notable according to Car&Driver. As can be expected from a Mazda, the 2014 Mazda 3 was named the most fun car to drive by the publication. The car got the highest grades of any other model in the comparison test in the fields of ride quality, steering feel, brake feel and handling. In other words, the Mazda 3 is the best car to get behind the wheel of if you like a sportier ride.
Car&Driver is just the latest well-respected automotive review publication to give the Mazda 3 its seal of approval. Come in today and drive the new Mazda 3 for yourself. You will quickly understand what all the fuss is about!
Source:
http://www.caranddriver.com/comparisons/2014-honda-civic-ex-l-vs-2014-kia-forte-ex-2014-mazda-3-i-touring-2014-toyota-corolla-s-2014-volkswagen-jetta-se-comparison-test
Pre-Owned in Calgary
Other Links
PARTS & SERVICE
ONLINE TOOLS