All the news about your Favorite brand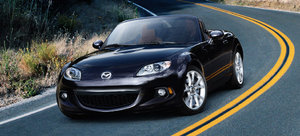 2014-05-23
Huet Brothers to use new Mazda MX-5 base for HB Coupe
Based on news that surfaced in the Autovisie section of De Telegraaf, a Dutch newspaper, the Huet Brothers are planning on using the base of the new Mazda MX-5 for their next HB Coupe.
Production on the new HB Coupe was meant to begin this year, but the brothers decided against it. Instead, Paul and Tino Huet will wait as Mazda prepares to launch an all-new model of the roadster. Mazda also revealed its plan to have the new MX-5 feature a SKYACTIV chassis. The information was released at this year's 2014 New York International Auto Show.
Paul Huet has expressed his interest in the fact that Mazda's new roadster will be more fuel efficient due to SKYACTIV TECHNOLOGY. With the exception of the MX-5 base and a few other elements, the brothers will take care of designing the rest.
The fact that the new Mazda MX-5 will be approximately 100 kilograms lighter is another plus for the Huet team. They have already mentioned that the car must weight less than 800 kilograms, and a lighter chassis will certainly help. The new HB Coupe is also meant to be a car that can be used on a daily basis.
The Huet Brothers will need 40 orders to move the car into production when the time comes. So far, they have 21 orders.
In the meantime, the brothers will continue their everyday work, which includes restoring classic cars. The first model produced by Paul and Tino is known as the Huet Brothers (HB) Special, and it was based on a Triumph TR6 convertible. It is said to have an inline 6 engine that generates 180 horsepower and weights 550 kg.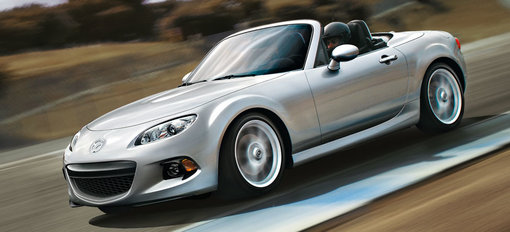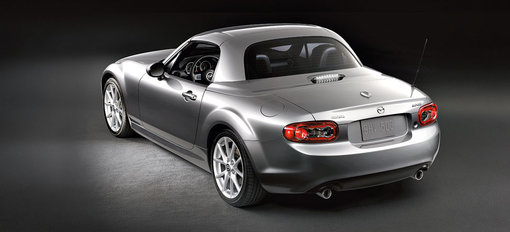 Pre-Owned in Calgary
Other Links
PARTS & SERVICE
ONLINE TOOLS