All the news about your Favorite brand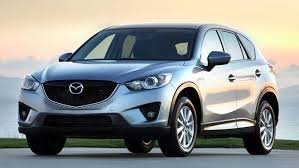 2015-01-27
Mazda sales grow in 2014
Japanese manufacturer Mazda saw its sales increase 0.3% in 2014 thanks to strong showings from its core models including the Mazda3 and the Mazda CX-5. Although the sales increase may seem modest at first, it is important to remember that there was a significant change in Mazda's sales strategy this year.
Indeed, Mazda decided to move away from fleet sales which add quite a bit of units to a manufacturer's end-of-year sales figures, but do not do much in terms of revenue. Mazda's fleet sales decreased 65% this year, a significant amount. If we remove the fleet sales variable, Mazda saw its sales increase 5 % this year. Mazda sold 72 098 vehicles in total in 2014.
The Mazda3 led the way with an increase of 1% in total sales with 40,974 units registered. The Mazda CX-5 compact crossover saw its sales increase by 13% with Mazda registering a total of 19,920 sales when it comes to the CX-5. The Mazda5 finished third with 3,678 sales, an increase of 6% over overall sales in 2013.
2015 should be even better for Mazda with the arrival of three new, very important models that are sure to quite popular with Canadian buyers.
"Our line-up of award-winning SKYACTIV vehicles like the Mazda6, CX-5, and Mazda3 continue to impress drivers with the perfect balance of fuel economy and performance, and this is just the beginning," said Kory Koreeda, President, Mazda Canada. "With the release of the all-new CX-3, MX-5, and Mazda2 coming soon, 2015 will be a banner year for consumers who love to drive."
Pre-Owned in Calgary
Other Links
PARTS & SERVICE
ONLINE TOOLS