All the news about your Favorite brand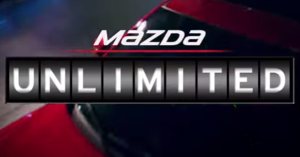 2014-11-24
Mazda's new unlimited mileage warranty gives consumers peace of mind
Mazda unveiled a brand new, one-of-a-kind group of warranties that are sure to be a breath of fresh air for vehicle owners who happen to drive their vehicle more than 20 000 kilometers every year. This new initiative by Mazda is an industry first, and will take a lot of the guess work out of understand warranties for most consumers.
In simple terms, there are no longer any mileage restrictions on Mazda's 3-year New Vehicle Warranty, 5-year Powertrain Warranty, 3-year Roadside Assistance Plan, and 7-year Anti-Perforation Plan. This means that regardless of how many kilometers you drive every year, you know how long your vehicle will be protected by the various warranties. For business owners and those who have a rather long commute, this is fantastic news.
No other automaker currently offers owners unlimited mileage warranties. Starting with the 3-year New Vehicle Warranty, vehicles are now protected bumper-to-bumper for the full three years, regardless of how many kilometers are driven annually. This will help consumers better plan for future expenses, knowing that they are fully covered on most mechanical and electrical components for the next 36 months, no matter how many kilometers they have on their vehicle.
The 5-year Powertrain Warranty covers major mechanical components including the engine, transmission, and driveshaft. Again, Mazda has removed any mileage restrictions on this warranty, and consumers now have peace of mind knowing they are protected for any major repairs than can occur in the next five years.
Also interesting is the fact that owners are now protected for a full three years with Mazda's Roadside Assistance plan. This plan can help Mazda owners who are stranded, need assistance, or have problems related to winter. Mazda's decision to remove any mileage restrictions on this protection plan means that you can keep your guardian angel, Mazda's Roadside Assistance, for the next 36 months no matter how far you drive.
Finally, Mazda's 7-year Anti-Perforation plan keeps severe rust away from your vehicle for the next seven years, again without any mileage restrictions.
Aside from giving Mazda owners peace of mind and helping remove any anxieties related to how far you drive every year, Mazda's brand new and unique warranties will certainly help improve your Mazda's resale value as the next owner will be happy to know that they are still protected, regardless of how many miles are on the car, as long as it is younger than the assigned number of years to each warranty.
For more information about Mazda's new Unlimited Mileage Warranty, contact North Hill Mazda today!
Pre-Owned in Calgary
Other Links
PARTS & SERVICE
ONLINE TOOLS