All the news about your Favorite brand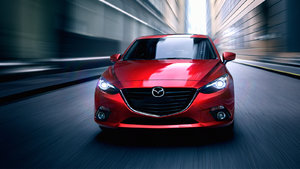 2014-11-24
New 2015 Mazda3 is still a great choice for a compact car
For the 2015 model year, the new Mazda3 compact sedan and hatchback carries over the changes received in 2014, and continues to provide buyers with a sleek and aggressive-looking vehicle that is fuel efficient, offers great value, excellent active safety systems and lots of features, and of course it includes SKYACTIV technology.
As a result of the vehicle's recent redesign, the Mazda3 remains a strong competitor within its segment, and for good reason. On the outside, whether you opt for the 4- or 5-door model, the vehicle's eye-catching style, a result of Mazda's Soul of Motion design language, is bound to get your attention. Sharp-looking and aggressive, the 2015 Mazda3 appears ready to take off.
Styling aside however, the new "3" remains a real bargain. The vehicle is overall more efficient than pre-2014 models, which means that fuel consumption ratings have dropped, and performance has been enhanced.
This means that, at the base, buyers already benefit from an engine that provides 10-15 percent more low- to mid-range torque, and 15 percent lower fuel consumption and emissions when compared to previous 2.0-litre engines provided by the automaker. With the standard transmission, owners get a smooth-shifting manual that offers great precision and responsiveness, and that also happen to be more compact and lighter.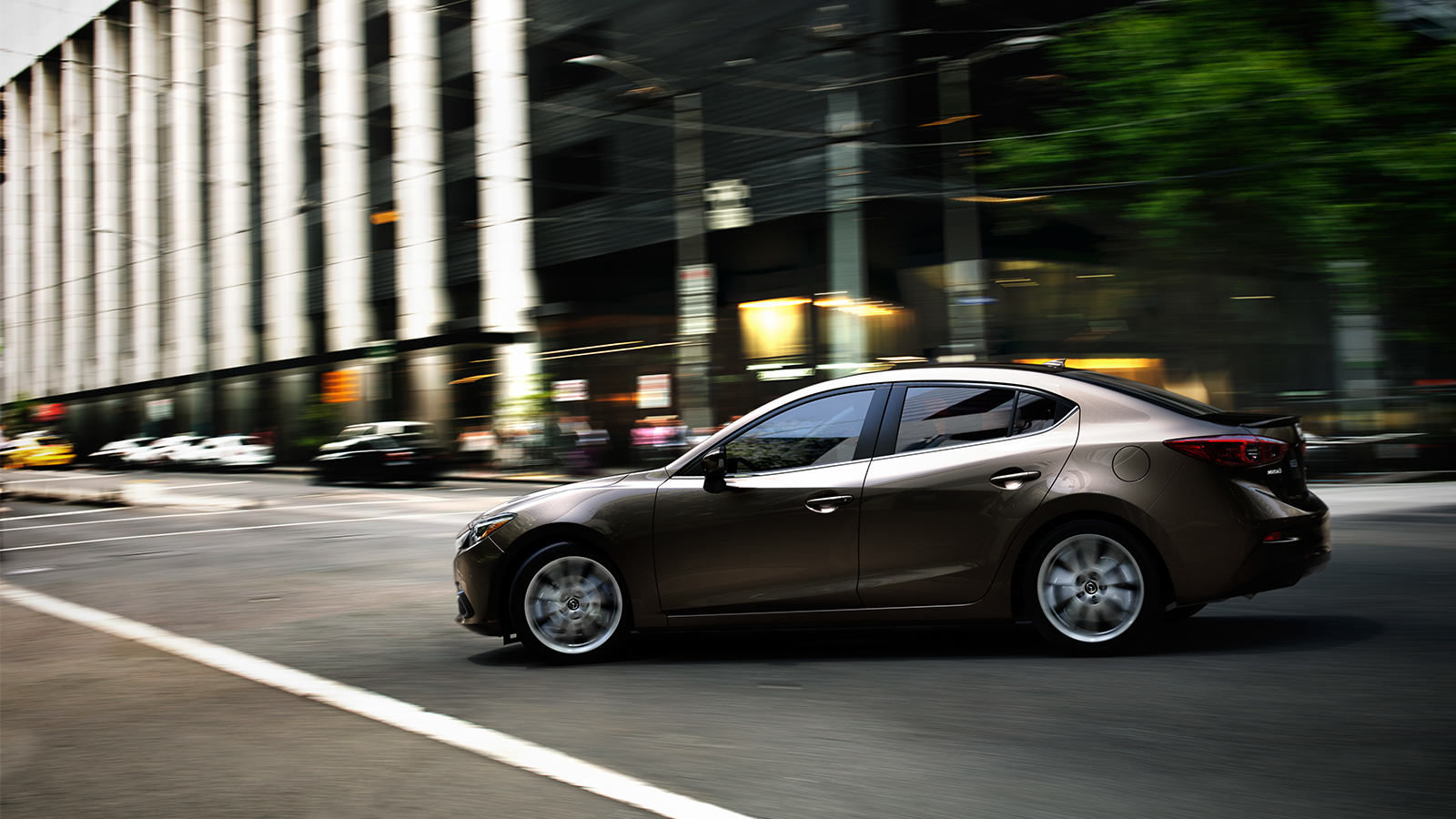 For consumers that prefer to opt for the 6-speed automatic, they will benefit from a transmission that offers quick, responsive and smooth shifts. It is also up to 7 percent more fuel-efficient than previous pre-2014 automatics offered by Mazda.
Officially, the base GX and GS model are equipped with a SKYACTIV-G 2.0-litre, direct-injection, 4-cylinder that generates 155 horsepower and 150 pound-feet of torque. The engine can be paired to one of two SKYACTIV transmissions already mentioned: a 6-speed manual transmission, and an optional 6-speed automatic with manual shift mode. Fuel economy ratings when equipped with the 6-speed automatic are impressive at 7.9/5.7 litres per 100 kilometres (city/highway).
For buyers that can afford more than the base model, the top-of-the-line GT model is equipped with a quicker, smoother, and more powerful engine. The 2.5-litre, direct-injection, 4-cylinder will produce a total output of 184 hp and 185 lb-ft of torque.
This version is also mated to the standard 6-speed manual, and the 6-speed automatic is again optional, as are paddle shifters and Sport mode. Fuel economy ratings when equipped with the 6-speed automatic and i-ELOOP (Mazda's regenerative braking system), are 8.2 and 5.9 L/100 km (city/highway respectively).
As for features, the 2015 Mazda3 includes heated front seats, leather-trimmed upholstery, a push button start, rearview camera, voice, activated navigation and satellite radio, all available depending on the model. If safety is a concern, a blind spot monitoring system with rear cross traffic alert, lane departure warning, and smart city brake support are also worthy considerations.
With a starting price of $15,995 MSRP at North Hill Mazda, the new "3" is a great deal, and not just because it was named the Best New Small Car under $21,000 (for the 2014 model year) by the Automobile Journalists Association of Canada. It offers good fuel economy ratings, great styling, lots of features and technologies, and a choice of two fuel-efficient engines.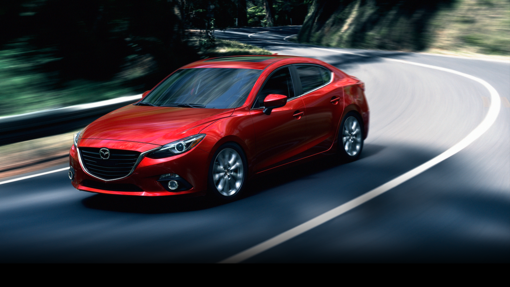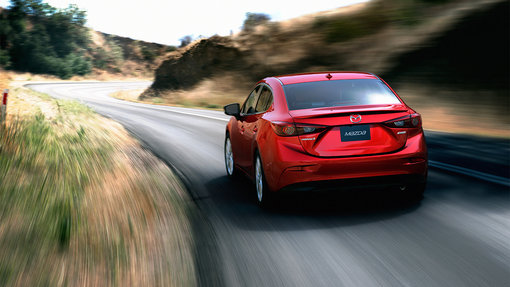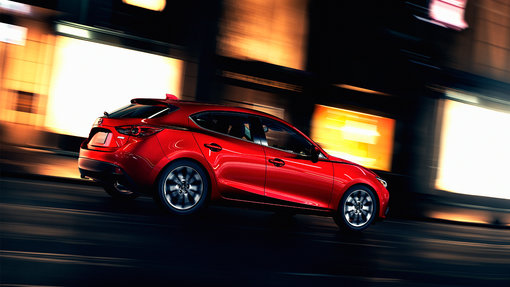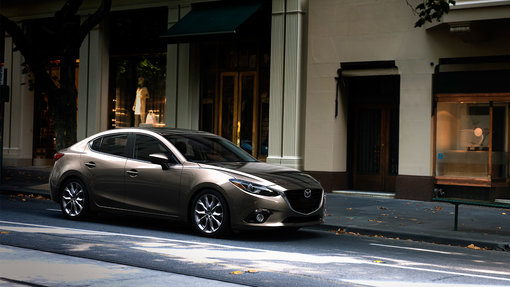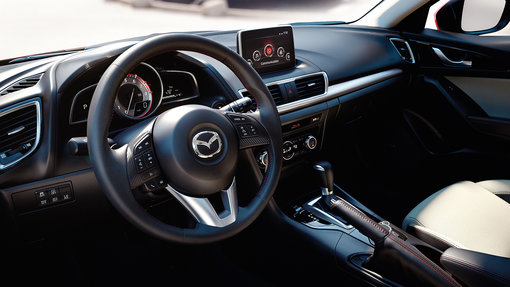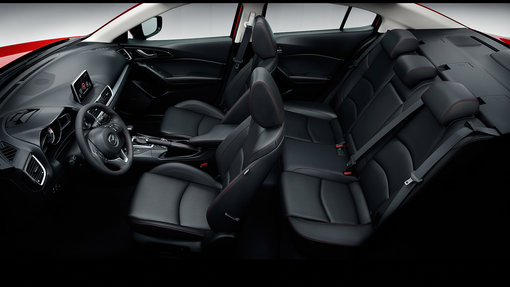 Pre-Owned in Calgary
Other Links
PARTS & SERVICE
ONLINE TOOLS