All the news about your Favorite brand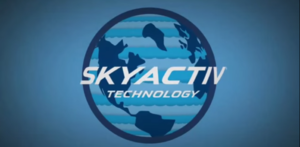 2014-06-16
The 101 of Mazda's SKYACTIV
It seems as though the term SKYACTIV has been all over the media in recent years, ever since the technology first appeared in Mazda vehicles in early 2012. The term has managed to pique the interest of several consumers, although some of them may be wondering: What exactly is this new technology that Mazda has been so social about?
Simply put, SKYACTIV is a series of technologies developed by the company, with the purpose of increasing fuel efficiency in the automaker's models, without having to compromise the performance of the vehicle. The logic behind SKYACTIV is not to reinvent existing components, but to improve them in order to get a more efficient vehicle that does not sacrifice Mazda's Zoom-zoom philosophy.
SKYACTIV is associated with Mazda's engines, transmissions, body and chassis that are used in vehicles like the 2014 Mazda3, Mazda6 and CX-5. The all-new 2015 Mazda MX-5 roadster is expected to include a SKYACTIV chassis as well while the next-generation Mazda CX-9 should also feature SKYACTIV.
Engines
The heart of SKYACTIV is what is found under the hood. After all, if you are focused on better fuel economy without a loss in performance, that's the best place to start. Mazda has created a highly efficient direct-injection gasoline engine, known as SKYACTIV-G.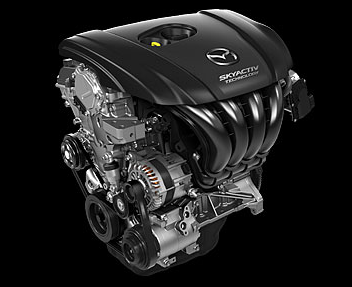 When building the SKYACTIV-G engines, Mazda's engineers started out by reducing internal friction and ensuring that the engine's inner workings worked efficiently. By doing so, the engine can operate with less effort, and thus require less fuel.
But the most important element of Mazda's SKYACTIV-G engines is the remarkably high compression ratio of 14.0:1. By increasing the compression ratio of its powertrains compared to other engines in the segment, Mazda was able to achieve greater thermal efficiency. In other words, the engine is able to achieve higher performance with less fuel as every drop is maximized and less gasoline is wasted.
The keyword is again efficiency. By increasing the compression ratio, you get a more efficient engine which translates into a 15 percent improvement in fuel efficiency and torque.
Moreover, Mazda created a less restrictive 4:2:1 exhaust system which helps balance the pressure created by a higher compression ratio and ultimately helps reduce restricted air flow.
If we think about your car's engine as an athlete running a marathon, then we understand the principle behind the need to improve air flow. It is a lot easier to run a marathon when your nose is clear than when you have a cold as air will flow freely out of your body. If you run a marathon with a cold, you will need more energy to reach your destination then if you can breathe without issue. The SKYACTIV-G engine requires less fuel to achieve a high level of performance because it simply breathes better.
Transmissions
Mazda's SKYACTIV transmissions are divided into SKYACTIV-DRIVE, which refers to the automatic transmission, and SKYACTIV-MT for the manual. Both versions are lighter compared to the traditional Mazda transmissions, and offer 4 to 7 percent improvement in fuel economy.
When thinking about transmission types, two versions come to mind: the CVT, which is known for its fuel-efficiency, and the dual-clutch setup, which is better suited to performance driving. SKYACTIV-DRIVE combines all the advantages of each of these types of transmissions in its 6-speed automatic.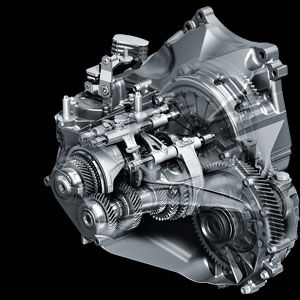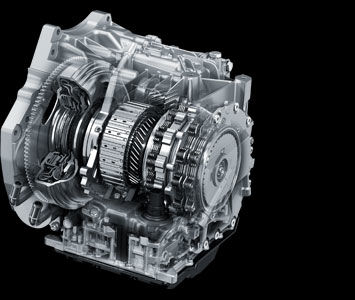 Torque transfer efficiency is also improved, and when using Mazda's SKYACTIV-DRIVE 6-speed Sport mode automatic, shifting is done is a smooth and quick manner.
The SKYACTIV-MT has a "light and crisp" feel due to a shorter internal shift throw. It is also lighter than conventional Mazda manual transmission, and more so than the SKYACTIV-DRIVE, as well as more compact in size.
Fuel economy is often hindered by weight. The more weight you must carry around, the more fuel is required. By reducing the weight of its transmissions, and then improving how they operate, Mazda is able to improve fuel economy.
Chassis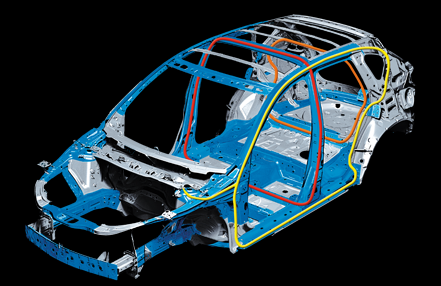 The SKYACTIV-CHASSIS is 14 percent lighter when compared to the previous model, which again helps to improve performance and efficiency. Mazda's new and more rigid chassis now provides more agility at low to mid-speed, and greater stability at higher speeds.
Driving quality has been raised as well, due to the improvements in comfort and security. The added rigidity of the chassis is certainly welcome in the unfortunate event of a collision as it has a better chance of absorbing the force of the accident and diverting it away from the car's passengers.
There are many more features included in Mazda's SKYACTIV TECHNOLOGY with the goal always being to improve fuel economy without hindering performance. But the best thing about Mazda's SKYACTIV is that it is working behind the scenes, unlike a hybrid car for example, that will constantly remind the driver that he or she is in an unusual car. With a Mazda SKYACTIV vehicle, simply get in and drive as you wish, the car is doing the work in the background.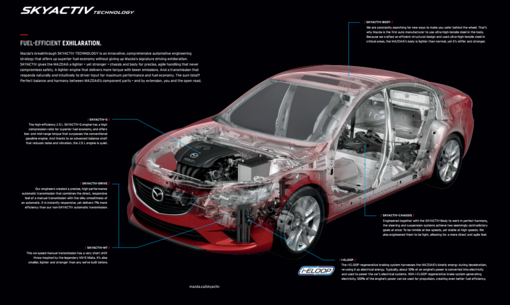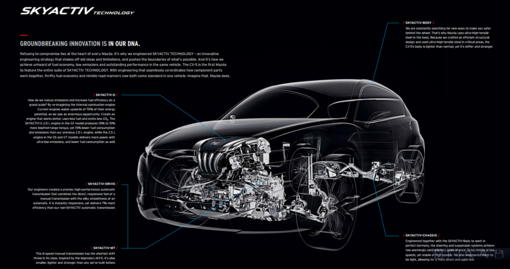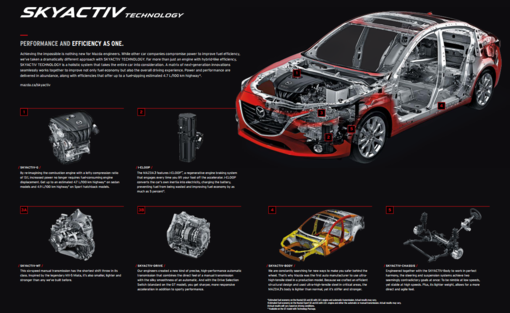 Pre-Owned in Calgary
Other Links
PARTS & SERVICE
ONLINE TOOLS