All the news about your Favorite brand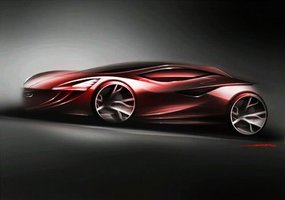 2014-08-31
Will Mazda revive its RX-7 sports coupe in 2017?
Produced before the 1980s, motorists may well remember Mazda's rear-wheel drive 2-door sports car with its pop-up headlights, high-revving fun, and seemingly "screaming" rotary engine. Rumours now have it that the RX-7 nameplate could be back, possibly stepping into the limelight for 2017.
According to Autoblog.com, we know that Nobuhiro Yamamoto, Program Manager of the fourth-generation Mazda MX-5 Miata, mentioned that a future RX-7 would have a light curb weight that hovered around that of the Toyota GT 86 (approximately 2,600 pounds), and would provide a greater emphasis on driver involvement.
Automotive News also has its take on the matter, and mentioned that Mazda engineers continue to research rotary technology, partially because the engine works with a range of fuel types, including gasoline, hydrogen and even kerosene.
The automaker's RX-7 was created to be a pure sports car. The final third-generation RX-7 was powered by a 1.3-litre twin-turbocharged rotary engine, which produced a total of 255 horsepower and 217 pound-feet of torque. Enthusiasts of the model continue to appreciate the vehicle for its stylish look and thrilling performance. Over the years, Mazda's sports coupe has also appeared five times on Car and Driver magazine's Ten Best list.
As for the possible RX-7 return date, it is actually quite significant, as 2017 would mark the 50th anniversary of the introduction of the rotary engine. In 1967, Mazda's Cosmo Sport vehicle was equipped with the first-to-market (dual-rotor) rotary engine. This type of engine may appear again on the future RX-7 model in some form or another.
Pre-Owned in Calgary
Other Links
PARTS & SERVICE
ONLINE TOOLS