Mazda Owner Loyalty Program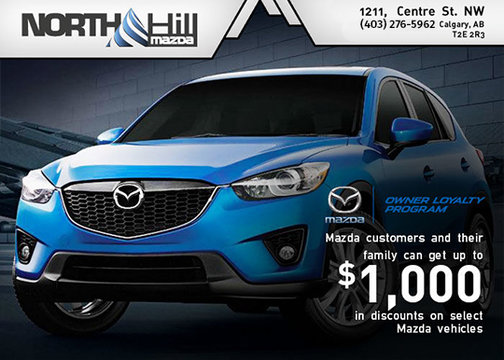 The Owner Loyalty Program rewards current Mazda customers, with preferred rates or special offers up to $1,000. These rewards are available to existing customers who are either purchasing an additional new or Certified Pre-Owned Mazda or trading in their current Mazda.
Ask us to know the details!
Prev
Next
Pre-Owned in Calgary
Other Links
PARTS & SERVICE
ONLINE TOOLS