Mazda's Partner Employee Purchase Program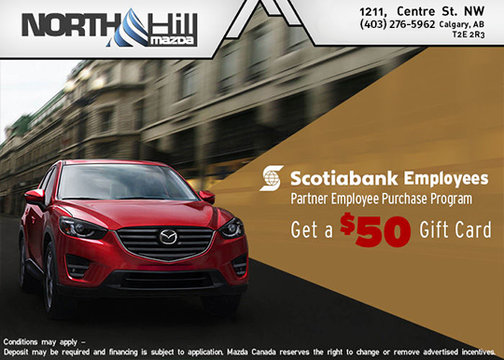 Scotiabank Employees
The Partner Employee Purchase program is here!
Get a $50 gift card simply by test driving a Mazda vehicle!
To learn more about this program, click on Mazda's Summer Test Drive Experience and follow the 3 simple steps to get a $50 gift card!
Ask us to know the details!
Prev
Next
Pre-Owned in Calgary
Other Links
PARTS & SERVICE
ONLINE TOOLS